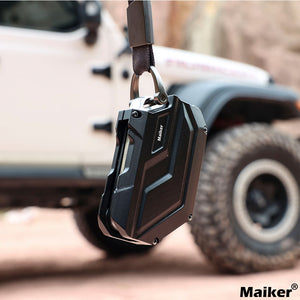 Maiker Aluminum Key Cover For Jeep Wrangler JL
New Product Released! ----- JKJLJT Side Step With Light
Compared with the other key cover, MK
 key case is lighter and thinner, has a better grip. It matches perfectly with the original car key data and has a rich texture.
The main craft is still CNC engraving, the simple outline matches the tough lines, which is classic and durable.
Equipped with a Suede key bracelet, which further enhances the overall texture.
More Details:
---