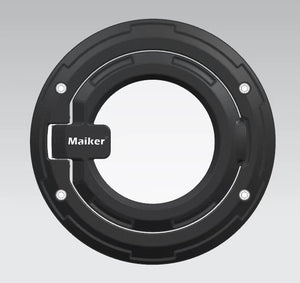 Maiker New Product Space Capsule Tank Cover For Jeep Wrangler JK/JL
         
Maiker Space Capsule Tank Cover For Jeep WranglerJK/JL
The arrival of the first Maike transparent fuel tank cap--"Space Capsule Series", which once again reflects the "subversion" of Maiker
                                   "Space Capsule Tank Cover"
       - Main part -
                    Aluminum alloy outer ring / Transparent glass
Impeccable outline and texture
-Sparent glass-
The matching with the main body shows the beauty of perspective. Both the texture and the overall shape are unique, with unique and smooth design proportions.
-Push-type opening and closing mechanism-
Opening is more convenient than the original vehicle fuel tank cap, and  closing  is more secure than the original one.
Customized Logo
As usual, most of maike's products offer custom logos. As long as you have enough quantity, you  can choose any logo you like, we will mark it on the fueltank cap for you.
---